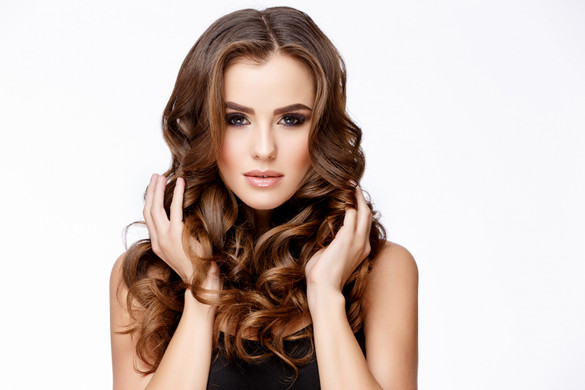 It's no surprise that air pollution can negatively impact your skin; it's proven to weaken the skin's barrier and create premature ageing indicators like wrinkles and dark spots. However, it's not only your skin that suffers.
Most individuals are unaware that pollution may harm your hair and scalp. The dangerous pollution particles (also known as free radicals) cause damage to your skin cells. These free radicals would naturally rest on your hair follicles, causing breakage, frizz, dandruff, and even hair loss.
The end result? Locks deteriorate and grow duller. But don't worry! Our first wish is to make your hair look its best and most gorgeous it has ever been. Below are some methods you can follow to protect your hair from pollution or repairing any pollution-related damage with the best Australian hair care products we offer.
How to Protect Your Hair from Pollution
Invest in a Hydrating Shampoo.
Choose a natural hair care shampoo that removes buildup, without stripping natural oils from your hair. This is important as natural oils protect your hair from pollutants and prevent debris from accumulating on your scalp. A cleansing solution enriched with purifying micelles, such as our SYSPRO Hydrate Shampoo, will work.
This is great for people with natural or dry hair that needs rehydration. It gently cleanses the hair while providing long-lasting moisture and luscious comb ability. Because of its lightweight composition, it does not weigh down your hair.
Use a Leave-In Conditioner
A repairing leave-in treatment is essential for preventing dry, frizzy, and damaged hair. It's the most effective approach to repairing pollutant-damaged hair.
We recommend our Wella Elements Conditioning Leave-in Spray. Our Renewing conditioner is essential for nourishing and enhancing overall hair health. This Conditioner is a key haircare product since it prepares your hair for styling. Wella Elements Renew Leave-in Conditioner is designed specifically for those with dull hair, to which this conditioner nourishes and detangles the hair.
Choose lightweight styling products.
The bad news is that thick and heavy styling treatments can attract additional pollutants into your hair, trapping filth and grime even more. The good news is that our organic hair care style collection contains a plethora of lightweight gels, sprays, and creams that won't weigh hair down.
For example, our Slick Gorilla Hair Styling Powder is a lightweight styling powder that will create desired volume in your hair. When worn alone, it's ideal for relaxed, informal looks with lots of mobility. With this lightweight, matte styling powder, you can create volume and texture for any look.
Repair and strengthen
Did you know that typical air pollutants harm the proteins essential for your hair's health and growth? Strengthening and restoring treatment is pivotal when hair grows drier, duller, and unmanageable.
We suggest our SYSPRO Repair Shampoo and Conditioner. The ultimate combination is great for sensitised and damaged hair. To leave a smooth surface, it gently washes while preserving the delicate state of damaged hair. Thus, the solution allows you to comb through the hair without tearing it. This is an excellent prelude to any subsequent System Treatment.
Heat Protection for Hair
Since air pollution weakens your hair, you must take extra precautions to avoid further damage. Before styling, we recommend using heat protection products.
Sebastian Trilliant Shine & Heat Protection Spray is the ideal solution. It protects hair from heat styling while imparting brilliant lustre and substance. This lightweight hair spray contains rock crystal extract and softly conditions while adding additional shine.
Tip: When styling and preparing your hair, be delicate. Pollution damage can cause breakage and split ends. So take your time when brushing it by starting at the ends and working your way up to the scalp.
Shine it up!
If pollution has made your tresses drab and lifeless, give them a lovely glossy finish to make them look healthy. As they say, "you should never dull your shine for anybody else".
We've got you covered whether you're looking for Australian hair care products such as finishing mist or moisturising serum:
ELEVEN Smooth & Shine Serum: This anti-frizz serum smoothes and shines the hair. This serum is the ultimate frizz eliminator. Containing argan oil to manage even the most obstinate flyaways, it helps soften hair as well.
HELIPLEX PRO MIST SPRAY OIL: This fine mist spray contains Helichrysum Italicum which leaves hair lustrous, smooth, and silky without weighing it down. To bind the strands, we recommend to use it as a finishing solution after HELIPLEX One Step Bond Complex. This suits both straight and curly hair types.
Overall, that is how to protect your hair from pollution. Remember - prevention is key. But mending and moisturising solutions with our Rokk Shop products will help you reverse the damage - calm those tresses!