Posted by Rokk Shop on 17th Aug 2021
How Wella Professionals is Contributing To Green Earth With More Sustainable Production
Years ago, it was hard to believe the "golden words" of some beauty brands that used to promise their products are cruelty-free, phthalate-free, has recyclable packaging, and other commitments. But, the weak ingredients used in their products with clunky packaging stated things otherwise. Eco-conscious folks simply wanted products that did what they promised!
However, things are slowly taking a turn in the beauty industry as several brands are coming up with products that can minimise their impact on the environment. The discussion around sustainable beauty has influenced consumers and industry experts to choose skincare, makeup, and hair care products in Australia that align with their ethics and values.
Committed to bringing a positive change in the beauty industry, Wella Professional has announced that they will shift their production of hair colour tubes to 100% recycled aluminium and use 96-100% Post-Consumer Recycled (PCR2) plastic caps for their products, which will help them save over 180 tons of virgin plastic every year! To help beauty professionals and consumers be more sustainable, Wella Professional also offers a range of vegan and cruelty-free products containing a minimalist formula.
In this blog, we have highlighted some of the reasons why beauty and haircare products by Wella System Professionals should be your ultimate sustainable choice.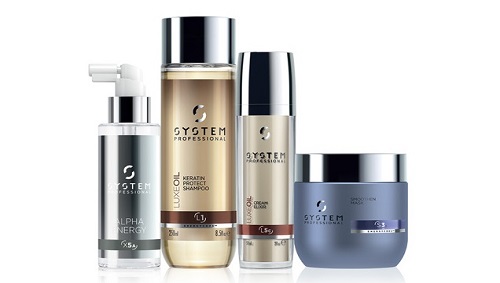 Why Choose Wella Professional For A Sustainable Beauty?
1. 100% Recycled Aluminum Packaging
With more people being eco-conscious every day, there is a constant need to use products that impact the environment's minimum impact.Research shows that people are willing to pay more for sustainable products as they align with their ethics and values. To do their bit for sustainable beauty, Wella Professionals are using 100% recyclable aluminium packaging for their hair colour tubes, which consumes 66% less energy than those made from scratch. Once you are done with using these 100% recyclable aluminium packaging hair colour tubes, you can simply discard them in a recycling bin without even washing! Additionally, the cardboard boxes that come with the packaging can also go in your cardboard and paper recycling. An all-around eco-friendly and sustainable product guaranteed!
2. Eco-Friendly Haircare and Colour
We all love beauty and hair care products that offer optimal results without damaging skin or hair texture. Similarly, we all want beauty brands to offer eco-friendly products that follow a sustainable "inside and out" holistic approach. Wella Professionals are considering recycled packaging and using colour formulas that suit everyone's hair and our planet earth. Some of their hair colour brands - Koleston Perfect ME+ with Pure Balance Technology and Illumina Color are vegan and cruelty-free. Additionally, they manufacture hair colours made with a minimum of 89% plant-based dyes to offer you chemical-free and deep-coloured locks.
3. Conscious Production
Choosing a brand that uses a sustainable "inside and out" holistic approach can be one of the best decisions for eco-conscious folks. Being environmentally conscious means using a beauty product that preserves the natural environment and promotes the use of green energy. Wella's manufacturing facility in Germany uses 100% renewable electricity supply and carbon-neutral gas consumption for producing hair colours, promising their consumers a clean, green production. Besides, the manufacturing zone produces zero waste for landfills!
4. Effortless Cleaning
Approx 10 litres of H2O goes down the drain while washing out a colour formula from a single person! Wella Professionals has an effortless colour formula that washes out the colouring agent more quickly and easily from the hair.
At Rokk Shop, we store an extensive range of Wella System Professional salon hair care products that will make your hair feel healthier and more replenished. Feel free to browse through our extensive range of other hair care products and order Online with Rokk Shop!